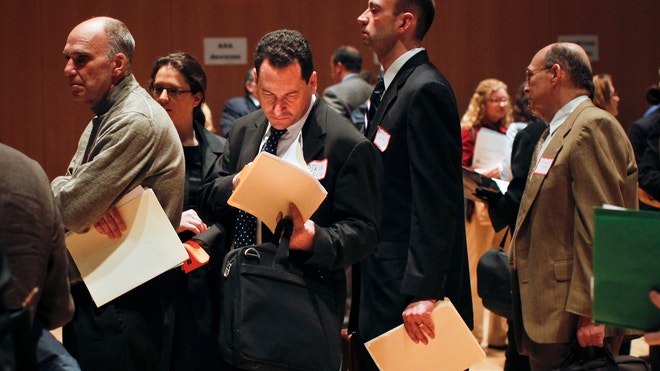 Sometimes it takes a long time to figure out what you want to be when you grow up, and that's OK.
Whether it's a newly-discovered passion, previous job burnout or a change in location, workers across the country are itching for a career change. According to a recent survey conducted by the University of Phoenix, over half of working adults are currently considering changing career with 24% of respondents saying they are either "extremely" or "very interested" in switching careers.
But changing careers can come with a cost, especially when it requires breaking into a new industry or getting more training or education. Fortunately, there are plenty of ways to find a new position without having to dig too deep into your pockets.
Consider a Career Counselor. Career counselors – or headhunters – can help advance your career, but they come at a price. That price tag can be worth the level of expertise and connections they bring to the table, but evaluate their services before committing to work with someone.
Talk with a several headhunters and compare their offerings to what you know you can do on your own via employment websites and job search boards. If you feel you've exhausted your own resources and maxed out your skill level, it may be time to bite the bullet and find a career counselor.
Reduce Resume Preparation Costs. There are numerous free online resources to help create a resume that is appropriate for your industry.
However, unless you know exactly what hiring managers are looking for in terms of both content and formatting, it may be worth paying for a professional's assistance. Investigate Craigslist or outsourcing websites such as Elance or Freelancer to find affordable services, and be sure to ask for samples and references of their work.
Dig Through Your Wardrobe. There's no need to hit a high-end clothing store to find the perfect outfit to impress on a job interview. After all, if you're changing jobs because of limited funds, dropping too much money on a new dress or suit could put a costly dent in your credit card.
Your first step is to check out your closet. When putting together an interview outfit, go with solid colors and conservative attire regardless of your gender, and keep the accoutrements to a minimum. If you have to pick up something new, try a local thrift store or stick to the clearance racks at a department store in hopes of finding a low-price gem. Remember, the hiring manager will be more impressed by your verbal responses than what you're wearing.
Use Your Professional Networks. To cut down on the time you spend searching for a job, reach out to past business contacts to find unadvertised positions in your desired field. This won't save you money per se, but one less month on the sidelines is one less month without a higher income and better job. Look online for professional groups and gatherings to help make connections and meet people in your intended industry. Be sure to bring ample business cards and a few copies of your resume as well when you attend gatherings.
Read more: 5 Tips for Changing Careers on a Budget