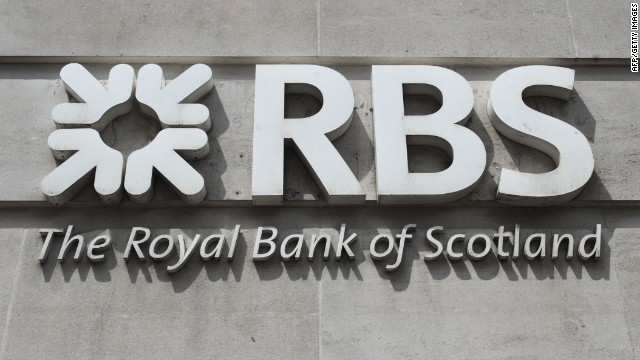 (Financial Times) — Royal Bank of Scotland on Friday announced plans to transfer £38bn of its riskiest loans into an internally managed bad bank, with the aspiration of running down the portfolio within the next three years.
The part nationalised bank said the move — designed to clean up its balance sheet and position it on the path to reprivatisation — would trigger an impairment charge of £4bn-£4.5bn in the final quarter of the year, which would probably result in a "substantial loss" for the full year.
To offset that — and boost capital — RBS planned to accelerate the divestment of its US arm, Citizens, by launching an initial public offering in 2014, a year earlier than planned. It expected to sell the business in its entirety by the end of 2016.
That should help it increase its core tier one capital — a key measure of financial strength — to a new target of 12 per cent by that point, it said.
RBS also launched a review of its businesses, IT operations and organisational structure aimed at improving its focus on customers. It said the results of this review, including plans to sharply reduce its cost base, would be disclosed in February.
The overhaul, initiated by new chief executive, Ross McEwan, is designed to draw a clean line under RBS's past problems ahead of a return to private ownership in the coming years.
It comes as RBS was criticised in a new report published on Friday by Sir Andrew Large, the former deputy governor of the Bank of England, in which the bank was heavily criticised for its lending practices to small businesses.
Aides to George Osborne, the chancellor, said Mr McEwan's vision for the bank marked a decisive break from the era of Stephen Hester, his predecessor, who was deemed by the chancellor to be too attached to RBS's investment banking operations.
"For the first time since the crash we now have the Treasury, Bank of England and management fully aligned on strategy," said the aide. Mr McEwan's focus on retail and business banking is in line with Mr Osborne's strategy for the bank.
Mr McEwan said he was "delighted go forward without distractions" and that the restructuring plan had "given us the opportunity to reset".
He talked of "resetting relations" with the government, which owns 81 per cent of the bank, following a strained few years, which culminated in the ousting of Mr Hester earlier this year.
"We should listen to the 81 per cent just as much as the 19 per cent," he said. "Our interests are aligned. [Mr Osborne] would like to sell shares at the appropriate time and we would like him to sell shares so the UK taxpayer can get its money back."
Read more: RBS unveils plan for £38bn internal bad bank